My goal is to assist couples and individuals in enhancing their romantic relationships by understanding their unique needs, communication styles, and commitment levels. Through my services, I aim to create stable, fulfilled, and healthy relationships.
Throughout my career, I have helped a diverse range of individuals and couples. This includes working with single people who have faced challenges in their dating lives, those in relationships where cultural differences have caused issues, and members of the LGBTQ+ community who have experienced struggles related to their sexuality.
Regardless of the specific challenges you may be facing, I am here to help. I invite you to arrange a free initial online consultation, during which we can discuss your unique situation and how my services can benefit you.
Contact me
(+34) 654039361
What sets me apart is my unwavering commitment to building strong and trusting relationships with my clients. I believe that the connection between therapist and client is crucial for achieving success in therapy, and I work tirelessly to create a safe and supportive environment where my clients can feel comfortable opening up and working towards their goals.
testimonial
What people are saying!
For a few years self growth is super important for me, but after many books and hours of podcasts I was feeling like I am stuck in one place. When I started to work with Alex I started to understand a lot of things. This one hour during the week with Alex it's just a time for me. Of course it is not always easy and sometimes super challenging but I am opening more and more doors and understanding myself better. Alex gives me tools and shows me how I can deal with many issues. Sometimes we forget that we should be our own best friend and this is what Alex taught me. 🙂 We can be vulnerable and still strong."
Kaja
Personal development
Alex's remarkable empathy creates a safe and supportive space for us to explore our emotions and challenges. She listens attentively, validating our feelings and offering insightful perspectives. Her openness and non-judgmental attitude foster trust and allow us to be vulnerable during our sessions.
Moreover, Alex engages us in exercises that are both thought-provoking and practical, helping us develop valuable communication and coping skills. We truly appreciate her expertise and dedication in guiding us towards a healthier and happier relationship."
Mike & Lucas
Couple Therapy
Alex, my therapist, has been instrumental in unlocking my potential and understanding my dating patterns. Through her guidance, I have gained deep insights into my thoughts, beliefs, and behaviors that were impacting my dating experiences. With her expertise, she has provided practical tools and strategies to navigate the dating world with confidence. Alex's empathetic listening and support have created a safe space for me to explore my emotions and vulnerabilities. I am grateful for her transformative guidance, which has allowed me to grow personally and make conscious choices aligned with my values in pursuing meaningful relationships."
Alex is an exceptional coach who excels in goal setting, homework assignments, and creating a friendly atmosphere during sessions. She helps to define and achieve realistic goals, provide valuable homework assignments, and foster a supportive environment for personal growth. Overall, Alex's coaching skills and approach contribute to my transformative and enriching coaching experience."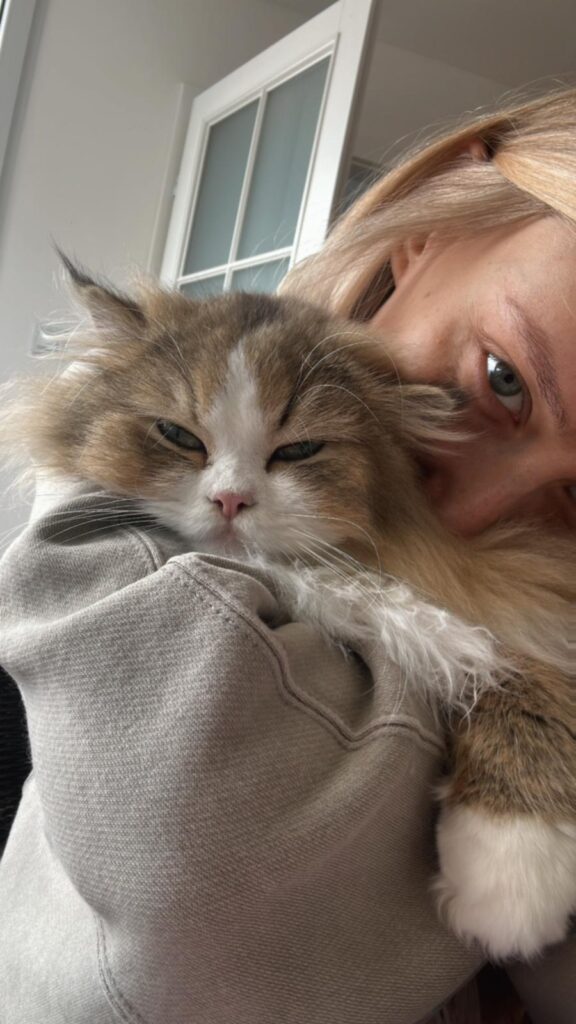 ASK QUESTION
Frequently asked questions:
Yes! The first "intake session" is free. It gives a chance to get to know each other and check if we are a good match to continue a therapeutic journey together.
Prepare for your first therapy session by thinking about what you hope to gain from therapy, reflecting on your emotions and experiences, and being open and honest with your therapist about your concerns and goals.
Choosing a therapist, it's important to consider their qualifications, experience, and areas of expertise, as well as their therapeutic approach and whether you feel comfortable and connected with them during the initial consultation.
Therapy is typically focused on addressing and healing mental health concerns, while coaching is more focused on personal or professional growth and achieving specific goals. Therapy may also explore deeper emotional and psychological issues, while coaching tends to be more action-oriented and focused on practical solutions.
I am here to support you
Your mental health and wellbeing are important to me. I am here to provide guidance, encouragement, and a safe space for you to explore your thoughts and feelings